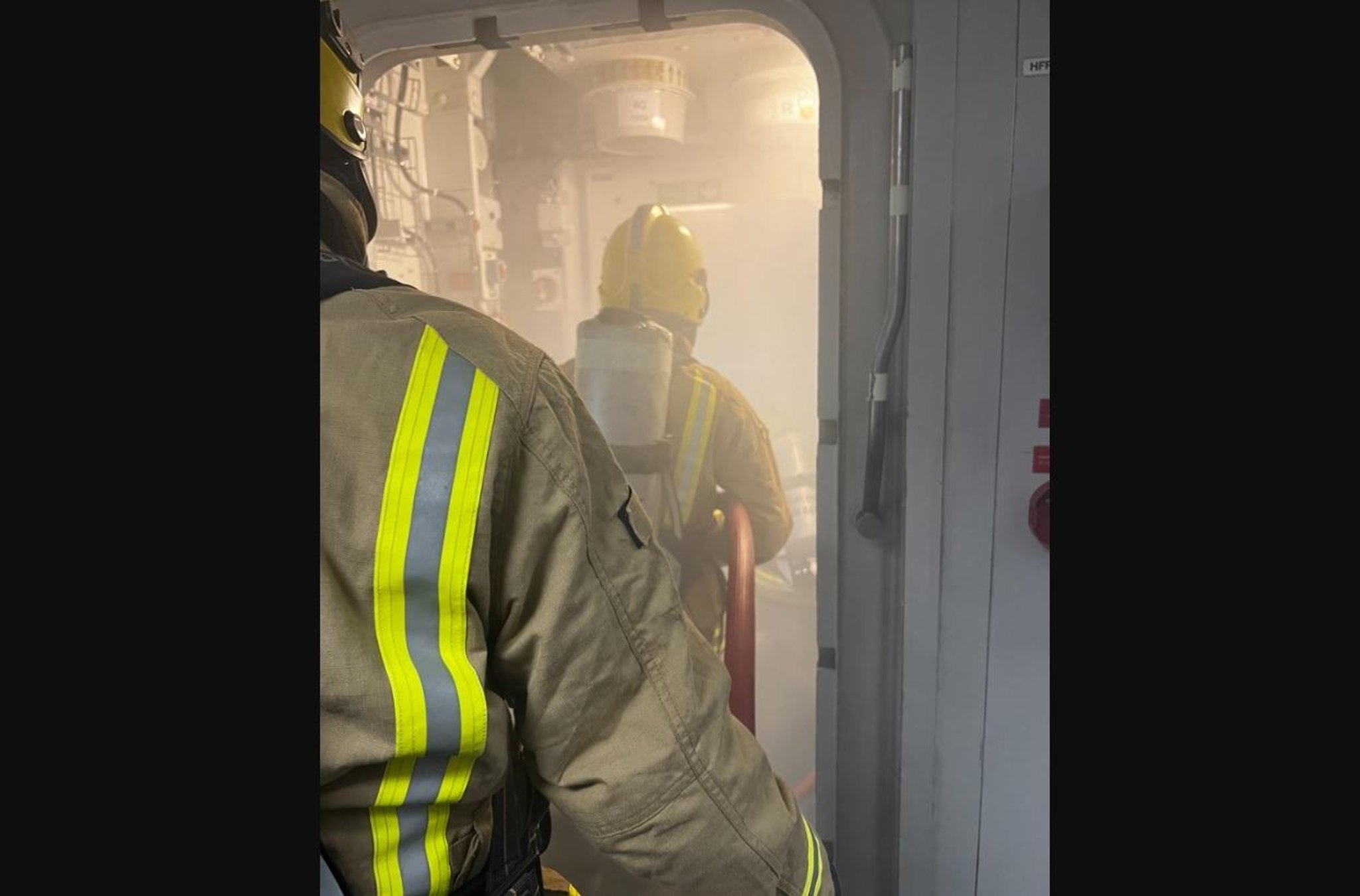 The Royal Navy aircraft carrier HMS Queen Elizabeth filled with smoke as the crew tackles firefighting training on board
Crew tackling a firefighting training exercise aboard HMS Queen Elizabeth.
The £3 billion aircraft carrier is undergoing essential firefighting training as part of its ongoing exercises at sea.
The crew is tested as they navigate smoky corridors in order to be ready for a real fire aboard the 280m long warship.
In a social media post, a member of the ship's crew said: "Fighting internal battles is the goal of the game this week." Photos from this morning's FIREX show the ship's crew giving it their all, as they train under the watchful eye of FOST.
Fleet Operational Sea Training (COM FOST) is the Royal Navy's operational training organization for all ships and submarines.
Read more
Read more
Arrest warrant for Trevor McCurdy, a 69-year-old Havant man who disappeared from…
HMS Queen Elizabeth, which has more than 1,6000 crew members, returned from its historic maiden voyage around the world in December 2021, and it has since spent 2022 undertaking training exercises across the UK.
The crew of HMS Queen Elizabeth 'gave it their all' this week as part of firefighting training.
She was seen sailing up the Firth of Clyde for just the second time since her launch in 2014, followed by a five-day stopover in Liverpool.
The Royal Navy flagship was spotted in Plymouth Sound over the weekend.
Sister ship HMS Prince of Wales returned to the city at the end of April after spending more than five weeks in the Arctic Circle leading a NATO training exercise and departed this evening.