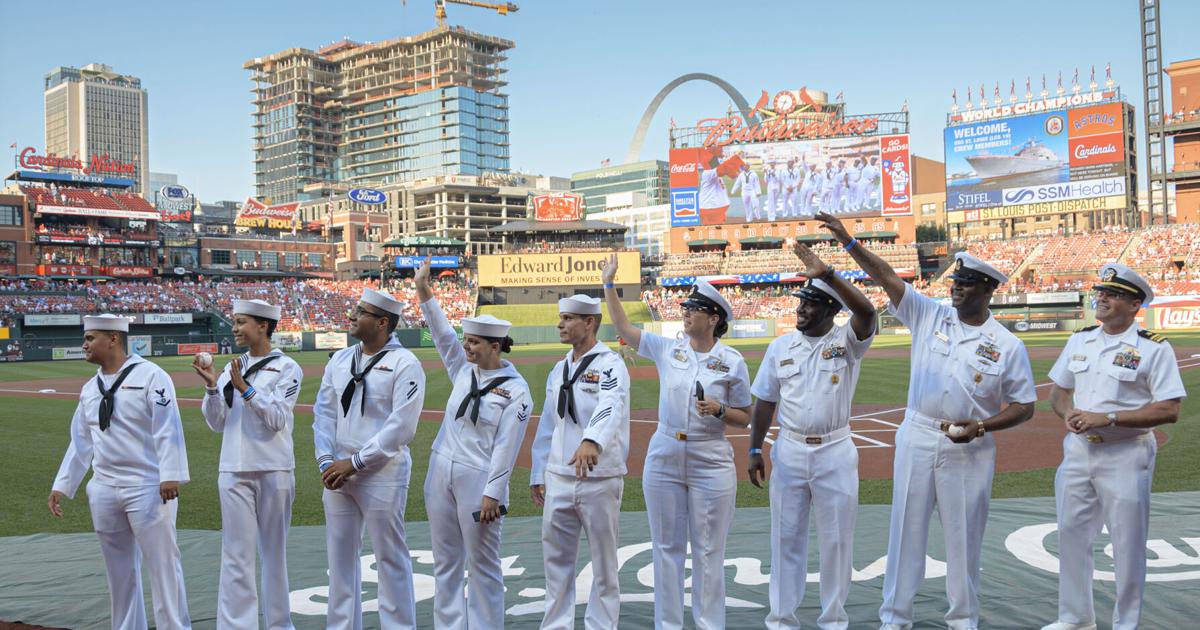 The crew of the USS St. Louis will visit the eponymous city | Community
ST. LOUIS – Four members of the USS St. Louis (LCS 19) Gold Crew will be in the city of St. Louis July 18-21, 2022 to meet with various civic organizations and city leaders, and interact with youth groups to encourage STEM awareness.
The St. Louis is the seventh ship to bear the city's name and was commissioned on August 8, 2020 in Mayport, Florida, where it is also based. The commissioning committee chair is Barbara Broadhurst Taylor, wife of Andy Taylor, executive chairman of Enterprise Holdings. Ms Taylor marked the start of the ship's construction in May 2017 at a shipyard in Wisconsin, where she broke the traditional champagne bottle at the ship's christening in December 2018. As the ship's sponsor, she is involved in special events throughout the life of the ship and keeps in touch with the crew. In fact, the sponsor is technically considered a permanent member of the crew.
St. Louis specializes in anti-submarine warfare and has a crew that specializes in complex detection operations and weapons that can find, repair, and target threatening submarines.
During their visit, the crew intends to discuss their Navy careers and specialist skills as a way to inspire young people to pursue STEM careers. Moreover, their intention is to continue to build a bridge between the crew and the community of their eponymous city.
The following crew members will be in Saint-Louis next month:
Cmdt. Hiram Andreu – Commanding Officer of USS St. Louis
Senior Chief of Mines Bryan Ashley – Senior Enlisted Advisor to USS St. Louis and native of St. Louis
Mineman 1st Class Kristine Curtis – USS St. Louis Senior Sailor of the Year
Operations Specialist 2nd Class Penni Hilson – USS St. Louis Junior Sailor of the Year
Prior to their visit, the St. Louis Gold Crew will complete their certification for sea operations, which will make them eligible for sea trials in the fall. This comprehensive process will make them deployable for various global operations.
For more information about their visit, please contact Bradley Whittington at (314) 563-5416.