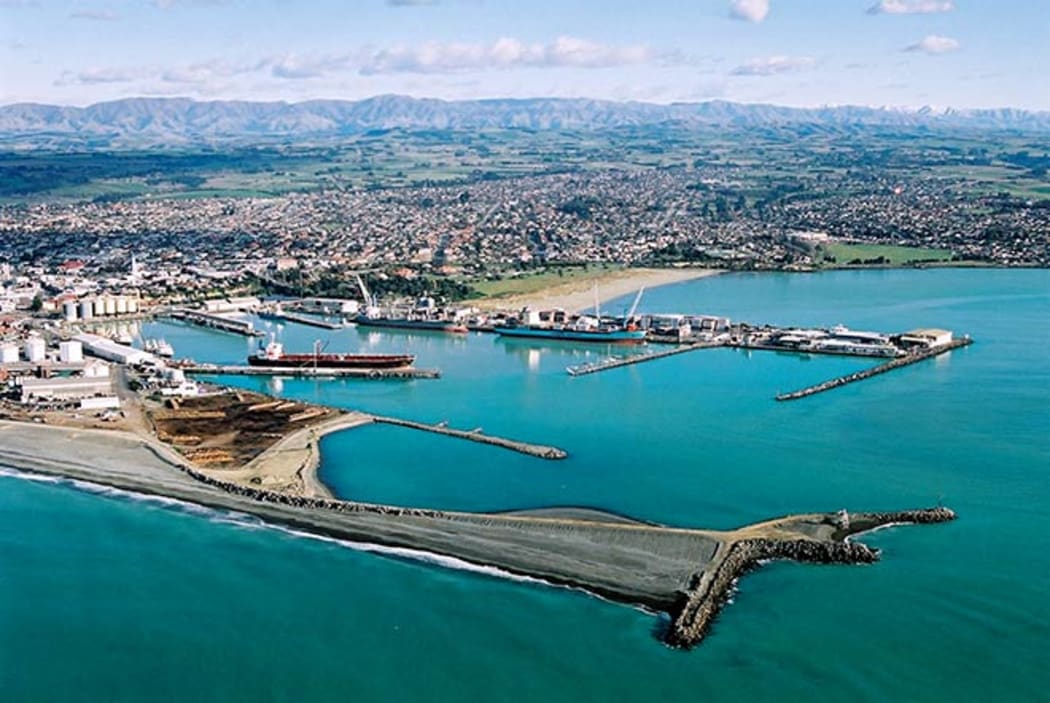 Route changes after a crew member was injured while undocking the ship at Timaru Port
Investigators have called for a review of the safety systems of Singapore-flagged vessels after a crew member was seriously injured.
the Rio de la Plata container ship was preparing to leave the port of Timaru in November 2020 and three crew members had started to unmoor in the bow when one of them got caught in a rope.
The rope access technician was dragged into the mooring winch, causing serious injuries to his hand and face.
A Carriage Accident Investigation Board investigation found that the ship's safety system had not been followed, equipment should have been installed better, and planning was insufficient.
The ship's security plan identified mooring operations as a risk.
A standard mitigation was to have a forward mooring party of four crew using two winches.
The investigation revealed that the docking party was a downed crew member.
"The supervisor also operated the winch, and each rope access technician had to both handle the rope with one hand and signal to the supervisor/winch operator with the other," the commission said in its investigation report.
"With safety-focused thinking, they could have modified the unmooring plan to use only one winch at a time, allowing one worker to focus on handling the rope and another to watch the rope. rope handler and communicate safely with the winch operator."
He found that it was likely the crew member approached too close to the mooring winch while fully engaged in communication with the winch operator and handling the rope, thereby reducing his awareness of his own safety.
"Undocking operations are just as dangerous as mooring operations and the crew must ensure that there are always sufficient personnel available to carry out the operation safely," the commission said.
"Equipment on board vessels should be installed and used as intended by the manufacturer. Any deviation from the manufacturer's recommendations may increase the risk of serious injury."
Last month, the commission recommended that the Maritime and Port Authority of Singapore investigate and possibly review its auditing processes to see if they could be further developed to identify weaknesses in the safety management system and whether any other practical improvements could be made.
The Maritime and Port Authority of Singapore responded last week, saying it had opened a preliminary investigation.
"We have reviewed the company's investigation report and are satisfied with its corrective/preventive actions to prevent this from happening again," the authority said.
He said this case would be published in a regular electronic bulletin for the maritime industry to highlight the dangers associated with mooring operations.
It had also shared the matter with its Flag State Control Department to strengthen checks on mooring operations under the Singapore Flag Vessel Control and Surveillance Scheme.