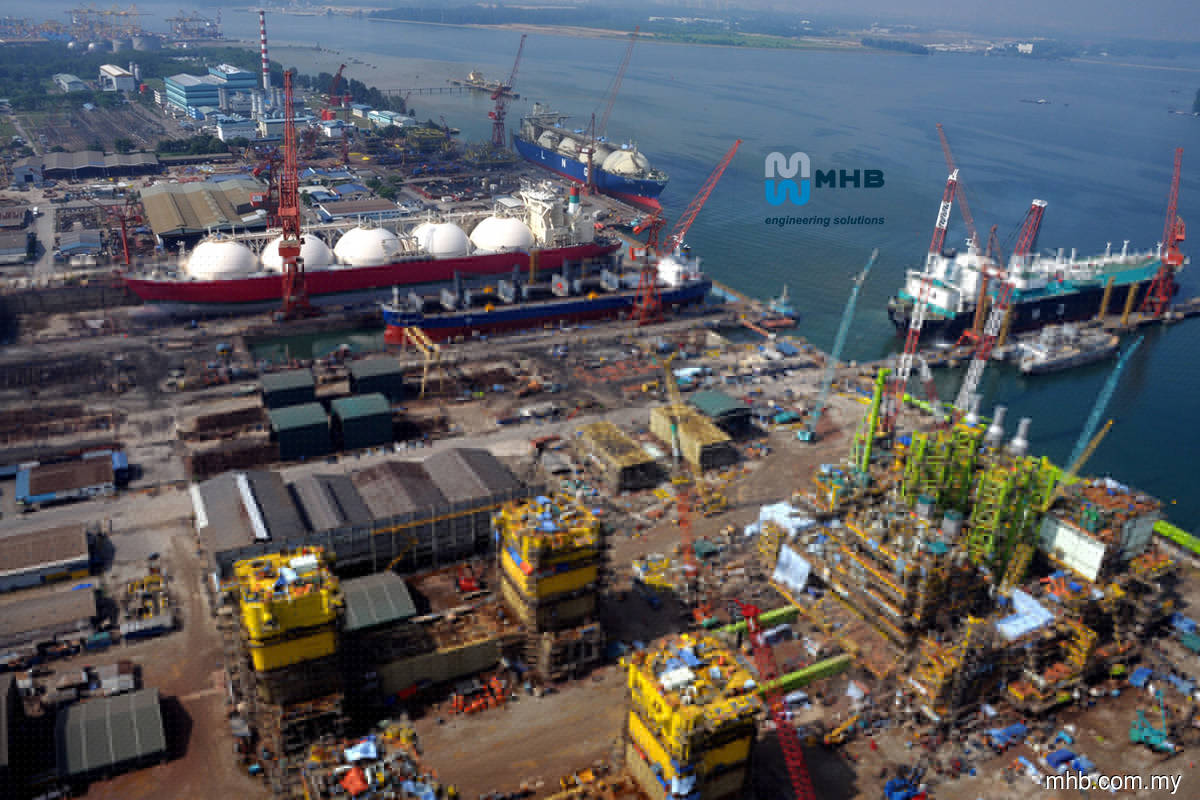 MHB posts net loss of RM 104.35million for the first quarter as marine and engineering segments lag
[ad_1]
KUALA LUMPUR (April 28): Malaysia Marine and Heavy Engineering Holdings Bhd (MHB) recorded a net loss of RM 104.35 million for the first quarter ended March 31, 2021 (1QFY21) against net profit of 6.13 million of RM a year ago, dragged down by operating losses recorded by both its marine and heavy engineering segments.
In a stock exchange brief filed today, MHB said quarterly revenue fell to RM 343.57 million from RM 346.44 million previously, mainly due to lower revenue from the maritime segment, which was partially offset. by rising revenues from the heavy engineering segment.
As a result, MHB recorded a net loss per share of 6.5 sen compared to earnings per share of 0.4 sen previously.
The company declared no dividends for the quarter.
Reviewing its performance, MHB said the heavy engineering segment recorded an operating loss of RM 85.1 million in the current quarter, compared to an operating profit of RM 1.2 million. RM a year earlier mainly due to a provision for additional costs recorded following a revised completion. target date for a current project in the current quarter.
He said the revised date was necessary due to the delayed offshore commissioning work.
"The group is currently taking all necessary actions to alleviate any further delay in the schedule and will rigorously pursue actions to recover the costs associated with these rectification activities against all parties involved, including subcontractors and suppliers," said he declared.
In its maritime segment, MHB said the segment had a lower turnover of RM 39.4 million compared to RM 119.7 million a year earlier due to a lower number of vessels secured for shipments. repair and maintenance work.
He said this was due to the limited volume of marine repair projects in the current market due to the high charter rates offered for shipments during the extended winter period.
The decline in the number of secured vessels is also attributable to the lingering effects of the Covid-19 pandemic.
The segment recorded an operating loss of RM17.7 million compared to a loss of RM1.5 million in the corresponding quarter alongside lower revenues.
Regarding its outlook, MHB said border restrictions are expected to prevail and continue to impact the marine repair industry.
He said the prospects of acquiring more marine repair projects depend heavily on reopening borders and the global recovery from the Covid-19 pandemic.
In addition, he said competition is expected to be tougher with competitors such as Singapore leveraging its domestic infrastructure and technical experts to seize limited opportunities in the market.
Therefore, the group expects maritime activity to continue to remain difficult.
MHB said it will continue to seek business opportunities in other segments and new regions to increase its order backlog.
"The focus on the execution and safe delivery of on-going projects as well as the implementation of key initiatives to manage and optimize operating costs remain key priorities for the group as it aims to move out of business. stronger and more resilient crisis in a challenging environment, "he said.
In a separate statement, MHB Managing Director and CEO Pandai Othman said that, in line with the recent recovery in oil prices, several delayed projects have since been relaunched.
"We have seen positive results in our efforts to rebuild our order backlog with the recent award of the EPCIC contract for the SK408W Jerun development project off Sarawak.
"Nonetheless, the volatile state of the industry and the broader lingering effects of the COVID-19 pandemic remain major risks for the future.
"As such, although the oil market continues to show signs of recovery from last year's crisis, we maintain our cautiously optimistic stance on our business outlook throughout the year and into 2022." , did he declare.
At the lunch break today, the MHB rose 1.8% or one sen to 56.5 sen, valuing it at RM904 million.
[ad_2]