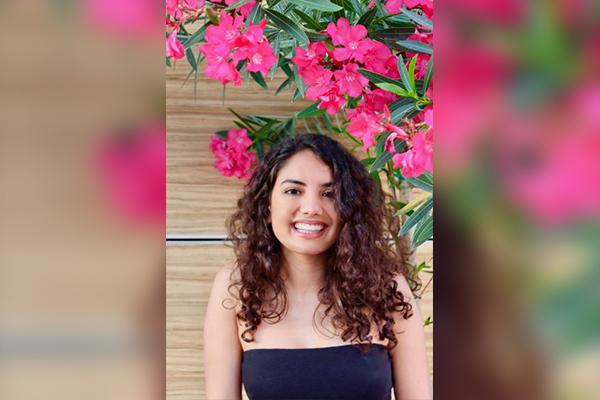 Merging big data and marine biology
Growing up watching nature programs on Discovery Channel and BBC as a child in Delhi, India, Ashna Sethi, a junior at Penn, fell in love with marine biology. "It's something I've always wanted to experience by doing on my own," she says.
Before the pandemic hit, she had hoped to pursue hands-on research at a field station, but the closures ruled out that possibility, so in the spring she started looking for virtual opportunities. Browse the list of Penn Undergraduate Research Mentorship (PURM) summer internship project descriptions, Sethi explains, "there was only one in marine biology, so I knew I had to apply."
Although summer did not find Sethi in a wetsuit or along a coastline, she quenched her thirst to learn more about the sea and its creatures, though most of the marine life she does she met this summer lived millions of years ago.
His internship, carried out under the mentorship of a paleobiologist Lauren Sallan in the School of Arts and Sciences, focused on fish that lived during the Cretaceous Period, 145 million to 65 million years ago. And while most of the work takes place in Internet search engines and spreadsheets, she says "the possibilities that the job opens up are truly fascinating."
A fossil revolution
Sethi, a double major in biology and psychology, had previously worked in labs and done a bit of statistical work, but this summer was the first time she had a good understanding of what it means to create big data. "I hadn't realized how much effort can be spent on a crisp, crisp graphic," she says.
As a member of Sallan's large lab group, she joined in her efforts to use massive datasets to answer overarching questions in evolution and ecology. Sallan, Martin Meyerson Assistant Professor of Interdisciplinary Studies, has amassed new collections of fossil fish data to probe the mysteries, from characterizing the triggers of mass extinction events to identifying the drivers of species biodiversity spikes. . Such surveys also have the power to shed light on modern ecological trends.
This summer, Sethi and other members of the lab were tasked with developing such a dataset to answer the question of whether fish exhibit the same degree of evolutionary renewal, i.e. diversification, d 'expansion and collapse, than other groups of vertebrates. The group focused in part on what is known as the Mesozoic Marine Revolution, a period beginning about 200 million years ago and continuing until the end of the Cretaceous, during which the diversity of fish and reef species has grown exponentially.
Focusing on the diversity of fish in the Cretaceous, Sethi launched countless searches on Google to find records of fossils of fish that the lab had not yet classified. When she exhausted this resource, she looked at other publicly available material, including library books, journal articles, and databases with thousands of entries. She also proactively contacted museum curators to gain access to digital collections that were not easily accessible.
Taking her findings, which could include the taxonomic classification of the ancient fish and where it was found, she massively increased the known number of fossil fish species and appearances beyond those found in a community at l 'ladder paleobiological database updated since 1999.
"The idea was that we left almost nothing to chance," Sethi says. "And when you were stuck, you could contact the lab group and say, 'Help, I can't find any more entries', and we would brainstorm together to find new approaches. "
Online collaboration
Help came in the form of frequent interactions with Sallan and the rest of the 18-person lab. On Monday, group members presented a short slide or two at an informal lab meeting. "The group ranged from second-year ascension to PhD students. students, "Sethi says. "There was a wide range of comforts with the material, but we were invited to do slides on our progress, something that we encountered of interest in the field, or even a little fact about our lives or whatever. we had done the previous weekend. "
On Friday, the group met again for a general check on progress or any issues the students wanted feedback on. Each week, Sallan also gave a short presentation on a "dead fish of the week," a fun way to increase the group's familiarity with the wide world of fossil fish biodiversity.
Sallan takes an interdisciplinary approach to his research and encourages his students to do the same. Some of its trainees have a background in physics, while others have skills in art or photography, skills that help them piece together ancient fish. Seeing such diversity in fields of interest and track record has been encouraging for Sethi, who has yet to determine which scientific field she eventually wishes to pursue. "I'm currently leaning towards clinical psychology, but also hardcore biology like genetics and immunology," she says. "Being in this lab has given me a better understanding of what biology can be. "
The skills she chose this summer, including knowledge of new statistical analysis and coding methods she learned through the free Coursera offerings discovered by other members of the lab, should prove useful to her, no matter what. or the scientific path it follows.
"It doesn't matter what field you work in, if you want to get a doctorate. you will still have a lot of data to process, "says Sethi. "Not to feel intimidated by this is a very great thing; it is now an obstacle that I can eliminate.
The Penn Undergraduate Research Mentoring Program (PURM), administered by the Penn's Center for Undergraduate Research & Fellowships, offers students completing their first or second year of undergraduate paid opportunities to spend a summer conducting 10-week research projects with Penn faculty. Since its inception in 2007, PURM has funded more than 800 Penn faculty members to provide more than 1,000 undergraduate students with cutting-edge research experiences.