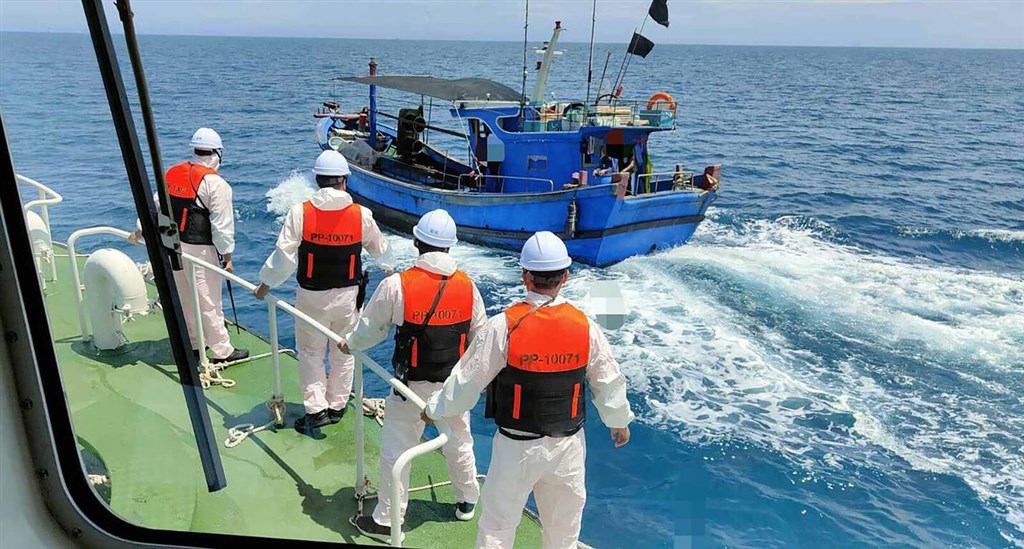 Chinese fishing vessel and crew arrested for trespassing off Penghu
Taipei, June 19 (CNA) A Chinese fishing vessel and its crew were arrested on Saturday after illegally entering waters near the Taiwan-administered Penghu Islands, according to the Coast Guard Administration (CGA).
The gillnet fishing vessel Minhuiyu 04236 was caught after being detected by radar 12 nautical miles northeast of Penghu's Mudou Island, the 13th Coastguard Patrol Area Bureau said in a Press release.
The vessel ignored orders to stop for inspection and attempted to flee, but was intercepted by a Coast Guard vessel, whose crew boarded and then searched the fishing vessel, the CGA said. .
The fishing boat and its five crew members, all Chinese nationals, were taken into custody, while 30 kilograms of fish discovered on board were thrown into the sea.
The case will be handled in accordance with the law governing relations between the peoples of the Taiwan region and the mainland region, the CGA said.
The Chinese government imposes an annual fishing ban in the South China Sea to give fish stocks in the region a chance to recover.
The policy frequently draws protests from countries in the region, including the Philippines and Vietnam, while in Taiwan it often leads to increased incidents of poaching by Chinese vessels.
This year's ban applies to waters above 12 degrees north latitude and is in effect from May 1 to August 16.