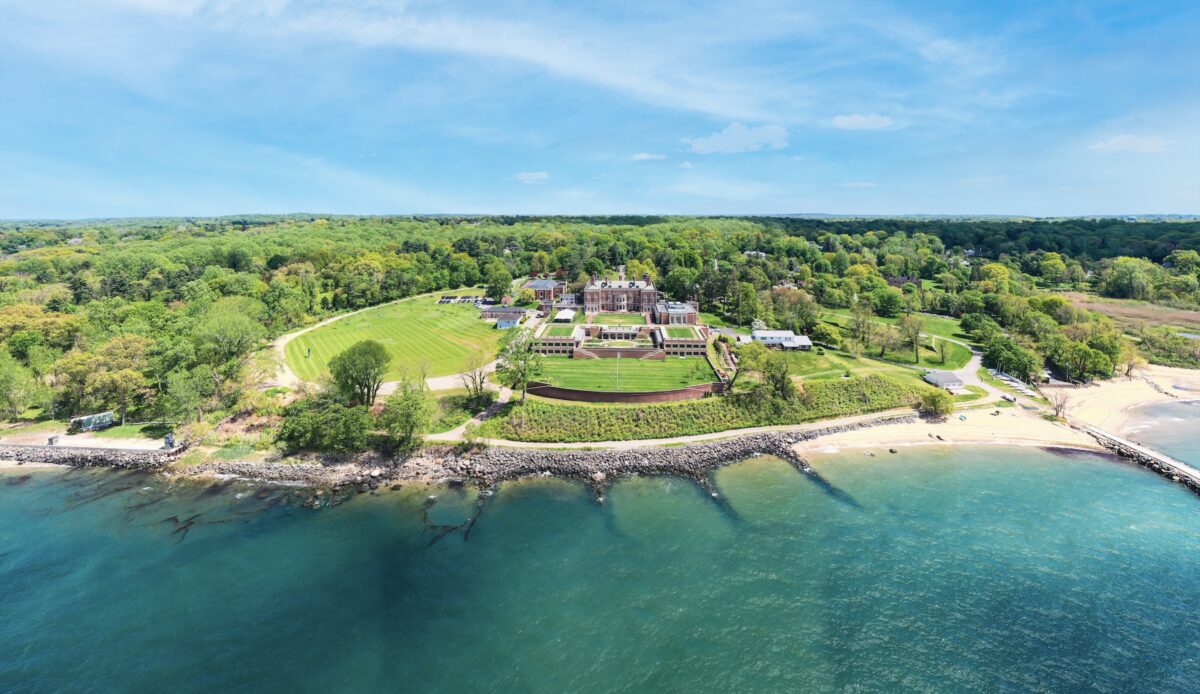 A one-of-a-kind marine engineering school inspiring students to strive for excellence
At each fall semester, on the North Shore of Long Island, freshmen who attend the Webb Institute board flawed local ships and set off on a course in hopes of winning the race without sinking. Spectators, mostly upperclassmen, watch the voyages unfold in port, immersed in their own memorable initiation as new undergraduates studying at the private engineering school.
Junior Jacob Dillistin, from West Palm Beach, Florida, recalled how he and his team only had a few materials to work with for this exercise.
"Plywood, zip ties, putty, PVC pipe and a couple two-by-fours, that's all we could use," he said. "We had to design a boat using principles learned from the Naval Architecture course like buoyancy and stability to make sure that once we were in the boat it wouldn't flip over!"
With a design in hand, the students headed to the campus carpentry shop, using power tools to assemble the ship before testing it the day before the race. The materials used are limited, Dillistin said, but the project is designed that way. He and his teammates did their best to find any leaks and then plug them.
"For the race, we had to do a loop around two buoys, pick up some water balloons from the beach, and then do another lap around the buoys," he said. "I'm sure it was pretty fun watching everyone go around."
More than just entertainment, exercise is just one of many where students get their feet wet at the start of their studies. It is the only such program in the United States with only one degree offered – a Bachelor of Science degree in the two disciplines of Naval Architecture and Marine Engineering.
Assistant Professor of Naval Architecture Bradley Golden admits that there are many engineering schools to choose from, but none like the Webb Institute. The highly specialized shipbuilding program, the small nature of the school on 26 acres and the exchange program with the University of Southampton are just some of its outstanding qualities.
"We are a tight-knit community of 100 students, 104 students to be exact," Golden said. "The doors to the faculty are open all the time, so students have access whenever they have a question. Because we are highly specialized, students come here who are really interested in this subject. You're in it for the long haul, or you're changing schools.
Golden himself graduated from the program in 1999. After working in the commercial sector, he returned to campus four years ago. The "Dream Move", as he calls it, is evident in his enthusiasm for showing students all aspects of working in the commercial and military industry and helping them with internships and positions after graduation. .
He believes the proof of success is that all graduates find employment and give back generously to the institution that trained them so well. "Seventy percent of our graduates donate each year. This is the highest percentage of any school in the country! »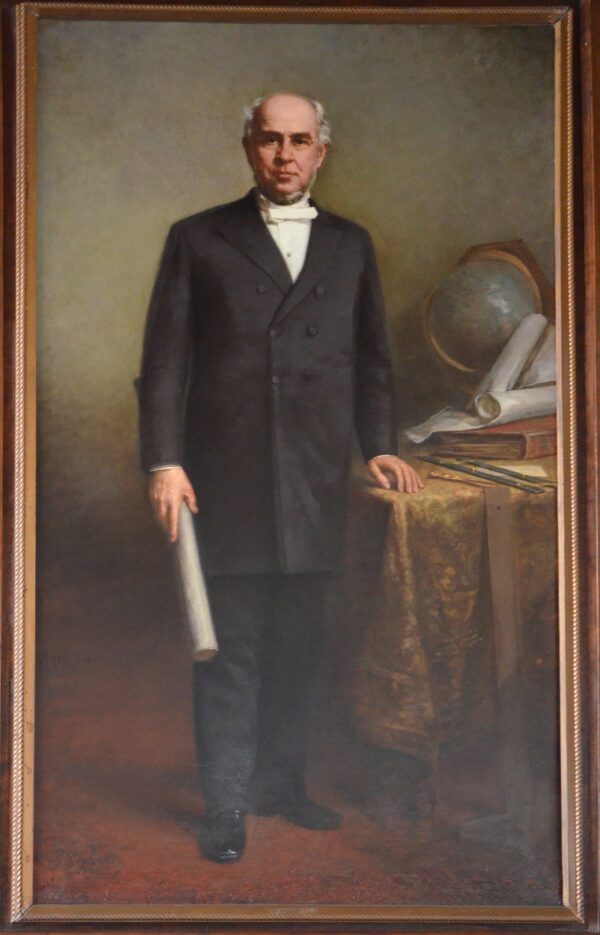 The private institution was originally named Webb Academy in 1889 by its founder, William H. Webb, who was considered the "first shipbuilder of New York City." Like the naval architects graduated before him, and after him, Golden benefited from the generosity of the founder, a true visionary of the time.
According to Golden, Webb began his career with sail-powered wooden ships. However, they became more complicated during its lifetime due to the launching of steam, propellers and iron. Webb realized that working as an apprentice in the shipyard did not provide enough skills, as the industry needed better trained ship designers. Using retired shipbuilders to teach the art of shipbuilding brought the vision to life at the academy's original site in a Gothic-style mansion in the Bronx. Later, in 1947, the academy moved to its present location in Glen Cove, New York, on the Gold Coast of Long Island, and was renamed Webb Institute in 1994.
A distinctive feature of the naval engineering school is its endowment. Since its inception, Webb has paid for all operating expenses with an additional endowment secured after his death. To date, full scholarships are offered to all undergraduate students.
"The tuition-free concept was born out of Webb's generosity and commitment to giving back to the community," Golden said. "Disadvantaged students have been taken care of since its creation. To maintain Webb's standard, every student studies here on a full scholarship with room and board offered free, partially, or paid as needed.
He said that even though the Webb Institute is a highly technical math and engineering program, students want more than technical courses. Therefore, students enjoy a wide variety of choices in the arts and humanities based on their interests. Ethics is an important component of the program. Students are accountable to each other through a working honor code.
"If I left my wallet in the main space, it would still be there tomorrow. We hope they will do their job honestly in reviews and major projects. Academic integrity is the reason we can trust each other.
And Golden's ardor is not lost on any student.
"It's not just what we teach," Golden continued. "We teach them how to do this job and do it well. Work ethic goes a long way whether you stay in the industry or not. You are capable of succeeding.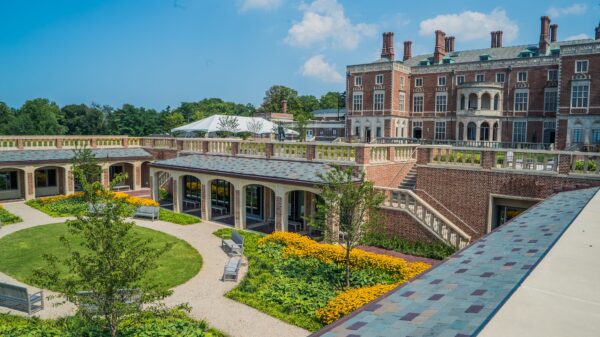 Success is instilled from the start. First-year students design and build boats in the introduction to naval architecture. Unlike other institutions, major experiential and hands-on courses give students a taste of structure, stability, resistance propulsion, and how to complete an engineering project. Additionally, campus engineering labs exist to introduce future naval architects to learning-by-doing: building, dismantling, and reassembling ships.
To ground students in in-depth hands-on training, the Webb Institute closes for two months each January and February for what is known as the winter work period. This is the time during which each student works. As workers in shipyards, first-year students learn how to design a ship and what building a ship looks like. Sophomores go to sea, sailing on ships as trainees during those two months. Juniors and seniors deepen their knowledge by exercising professional functions.
For those seeking excellence in naval architecture and marine engineering on the shores of Long Island, it seems that what draws students from across the country is the love of the sea. Which was true for Golden , who enjoyed boating and scuba diving in his youth, holds true for most students. They want a profession related to the sea, usually an opportunity to build boats, submarines, yachts, ferries or cruise ships.
"We bring together bright minds who love water and engineering," said Lauren Carballo, Director of Admissions and Student Affairs. With cohort-style learning and a limited number of 28 students per class year, the admissions team is looking for detail-oriented students and big-picture thinkers.
Calling the college a "hidden gem," she said around 200 prospective students apply each year. 60 are finalists and 35 students are accepted – 17% of students who apply are accepted.
Carballo notes that starting in the classroom, graduates received a strong theoretical foundation. In the field, they earned eight months of paid internships from the Winter Work Periods.
"Because there is a desperate need in the industry, there is so much a graduate can do with this degree. They are ready to go," added Carballo.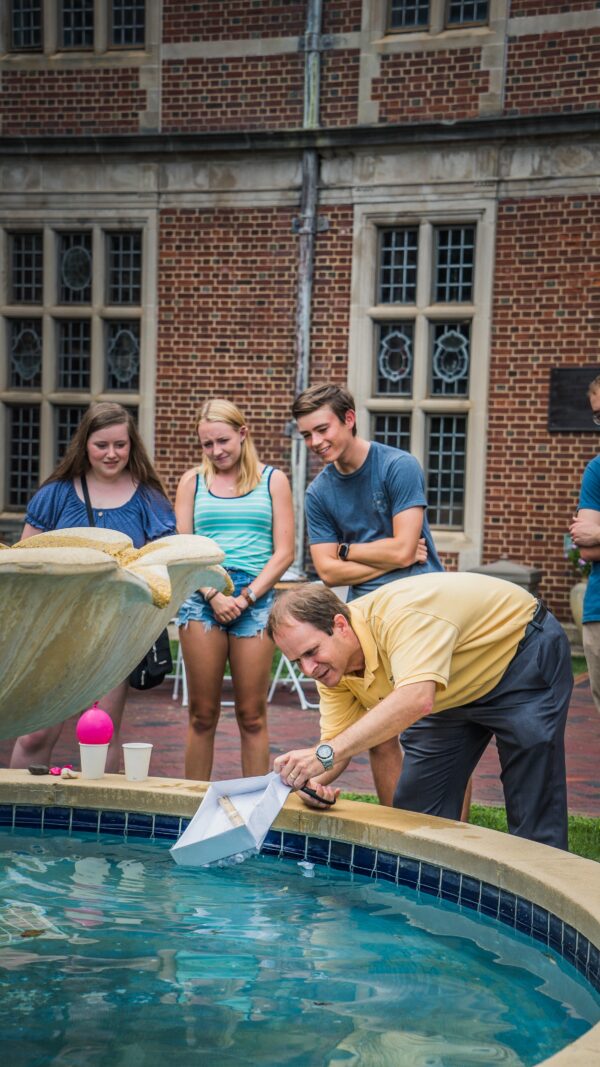 Even with a heavy academic workload, Dillistin manages to be on the dean's list most semesters, volunteer in campus-initiated programs, and hold a leadership position as president of the student organization. . Involvement is key, he said, as pupils are needed to run various aspects of the school, including the kitchen and the pub.
Still, he also plans to capitalize on internship opportunities with his remaining time at Webb. Last year he worked overseas in Croatia for Metal Shark, a company that typically builds custom steel vessels for inland waterway operators. However, he has worked on smaller aluminum boats intended for search and rescue operations. Tampa will be his next destination for the junior internship.
"It was amazing. I was able to network through job shadowing and internships," he said. "They take great care of their students, setting up the academic program in a methodical way. Our code of honor clearly defines the rules, which essentially consist of not lying, cheating or stealing. Students, faculty and staff have a lot of confidence in the system.
Just like founder William H. Webb.
This article originally appeared in American Essence magazine.